YOSEMITE MOUNTAIN
SUGAR PINE RAILROAD
located 10 minutes from the southern entrance of
Yosemite National Park off of Highway 41 near the
TENAYA LODGE AT YOSEMITE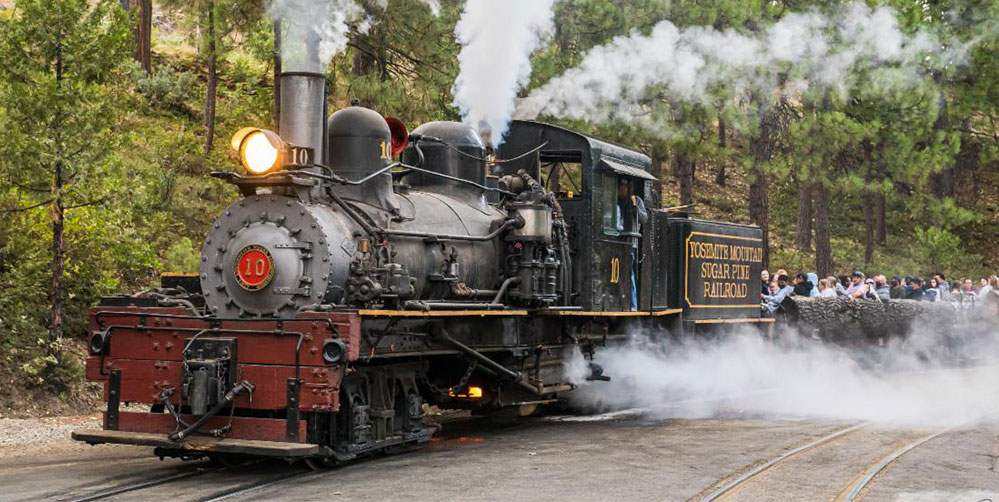 YOSEMITE JAZZ TRAIN
Intimate musical performances and more,
outdoors in the Sierra National Forest
2023 Performance Schedule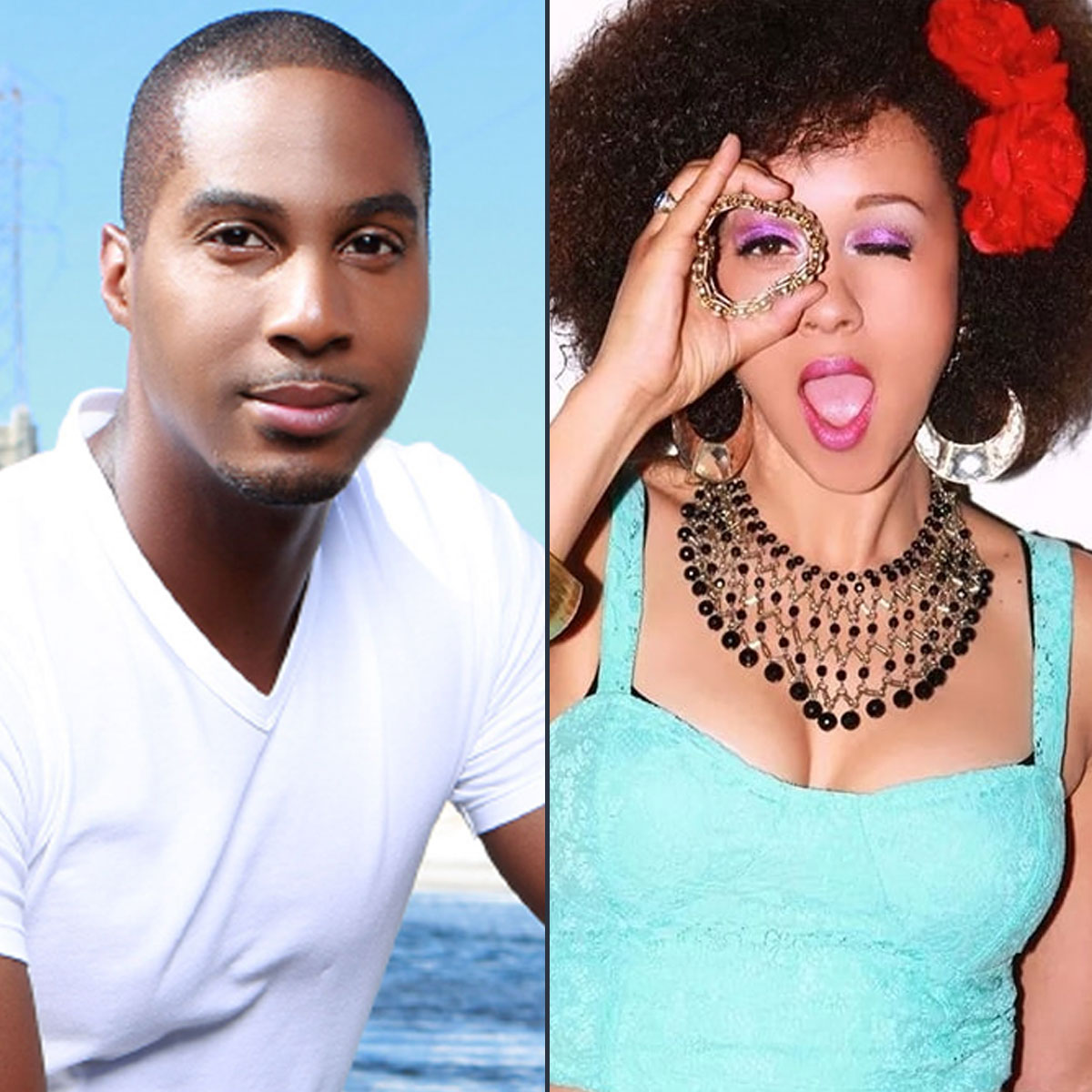 Eric Darius / Rebecca Jade
Sunday, June 11th – 3pm
$125 per adult / $65 per child
With a trademark jump and crowd-captivating energy throughout his live show, Eric Darius is breaking the mold of modern jazz. The Billboard chart topping, American saxophonist, songwriter, producer, and performer shines in a vibrant new light as he reinvents himself through 'Unleashed', an expansive and ambitious genre-spanning album brimming with passion and purpose, soul and sweat, charisma and charm.
Rebecca has been described, by many, as having a chameleon-like quality to her voice, being able to deliver each song in a unique way. Yet, she has been blessed with a sound unlike anyone else. Music lovers express how her singing induces a genuine feeling within them, and many have stated that she has the ability to transfer the emotion of each song to her listeners.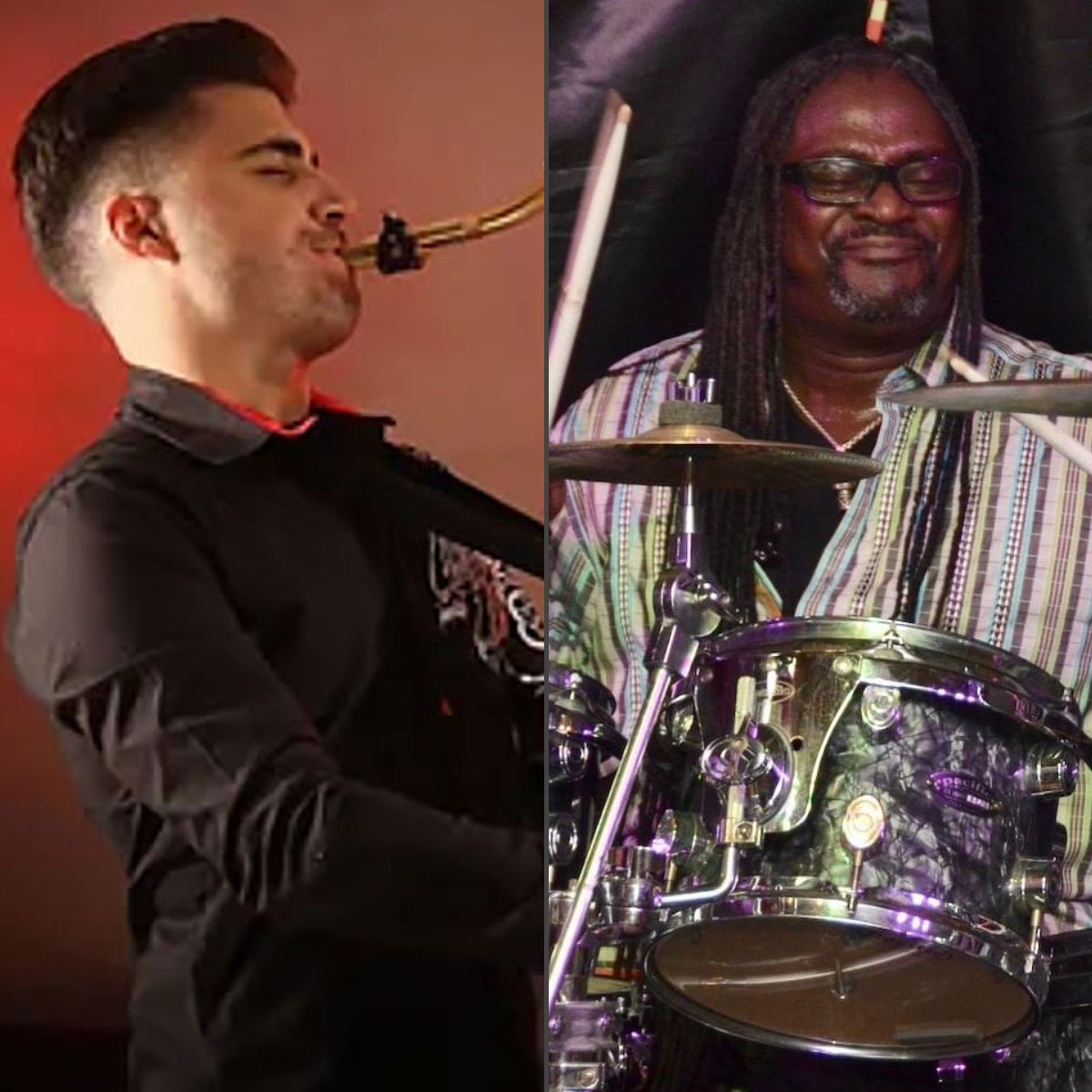 Vincent Ingala / Arthur Thompson
Sunday, June 25th – 3pm
$125 per adult / $65 per child
Twenty-something music prodigy Vincent Ingala is no stranger to contemporary jazz audiences. His heartfelt, sweet and soulful mix has catapulted him to the top of the Billboard Contemporary Jazz charts, garnering him four Billboard #1s, and nine top 10 hits. The charismatic and handsome instrumental wizard has endeared fans, contemporaries and critics alike with his consummate musicianship, fun-loving stage presence, energized and inspired performances and all-around passion.
Arthur Lee Thompson, Sr. (born June 30, 1964 in Tulsa, Oklahoma) is a drummer, percussionist, singer, producer, songwriter, author, designer, and entrepreneur. Arthur, the ninth of twelve brothers and sisters, started his professional music career at the age of fifteen. Arthur has two daughters, Romeca Fairue and Lesle Belcer, and a son, Arthur Jr.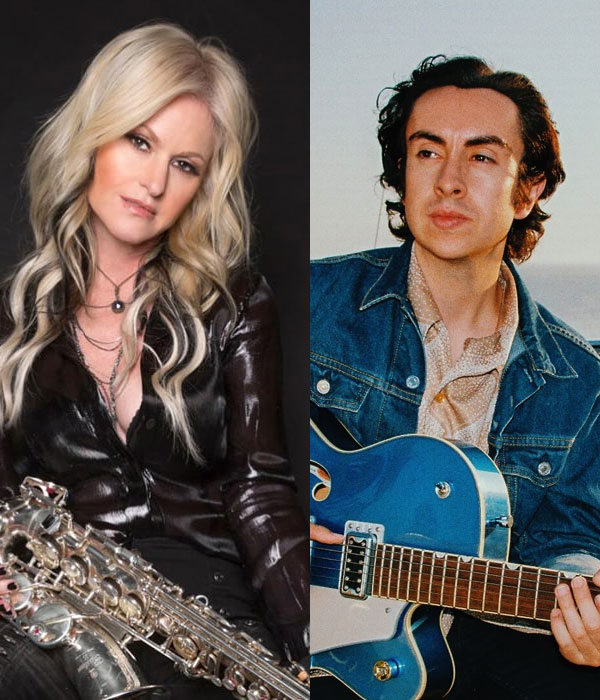 Mindi Abair   Wine & Jazz
with special guest Dylan Chambers

Sunday, July 9 – 3pm
$145 per adult / $65 per child
One of the most recognized and sought-after saxophonists, two-time GRAMMY nominee Mindi Abair has been electrifying audiences with her dynamic live performances and sax prowess since her debut album in 1999.
Dylan Chambers is a pop/R&B/soul singer, songwriter and guitar player from Arlington, TX. He got his start performing in nightclubs, restaurants and other live venues around the Dallas/Fort Worth metroplex while still in high school.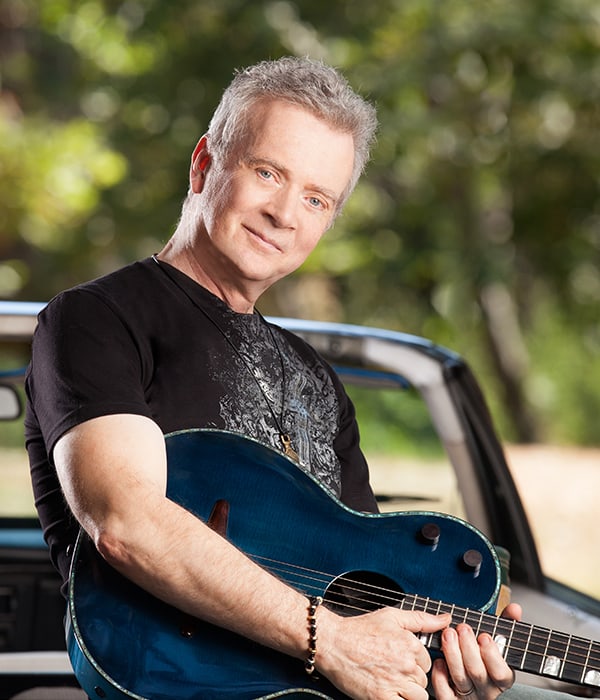 Peter White
Sunday, July 23rd – 3pm
$145 per adult / $75 per child
Over the years, Peter White has maintained a reputation as one of the most versatile and prolific acoustic guitarists on the contemporary jazz landscape. Armed with an unparalleled combination of lyricism and energy, he combines elements of jazz, pop and classical guitar to create a sound that is singular and at the same time accessible to a broad audience.
Rick Braun
Sunday, August 20th – 3pm
$135 per adult / $65 per child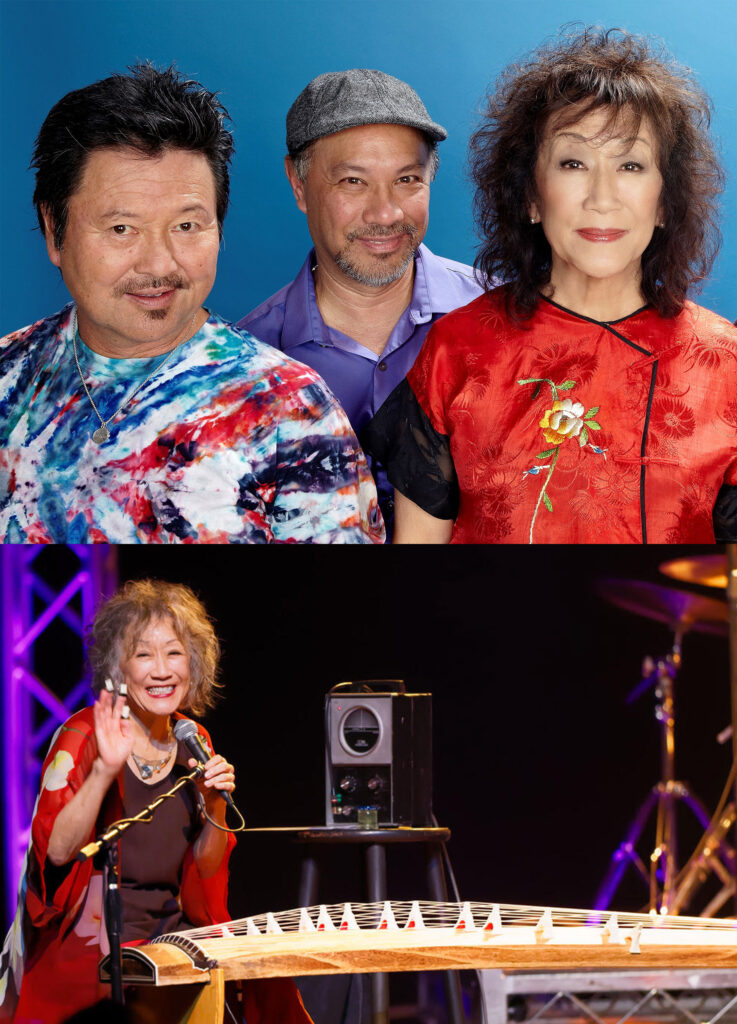 Hiroshima (trio)
Sunday, October 8th – 3pm
$135 per adult / $65 per child
Vibrant, eclectic and truly original, the 2010 Grammy-nominated Hiroshima creates a musical world all its own. Featuring the luscious sound of June Kuramoto's koto, and the interwoven fabrics of Jazz, Japan, Salsa and more, their Departure CD and tour, "journeys to the heart of their musical soul."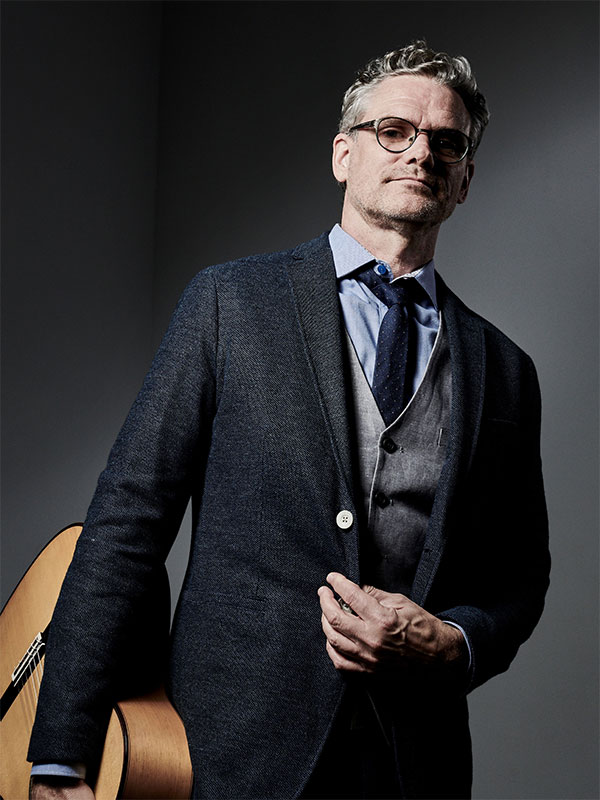 Jesse Cook
Sunday, October 15th – 3pm
$150 per adult / $65 per child
Like millions the world over Jesse Cook got his hands on a copy of Adele's 21 and played it excessively. But the Juno Award-winning guitarist saw something that few of us did, something which emboldened him to tackle a long simmering personal objective and create a 'blue mood' record.
Your inclusive full fare passage includes a chef-prepared seasonal appetizer selection, intimate conversation with the artist followed by an informal meet-and-greet at the train station. The whistle blows and "All aboard!" for a narrow-gauge steam train ride to the Lewis Creek Amphitheater for a performance by your favorite featured artist in the Sierra National Forest.
Upon arrival and easy check-in at the Train Station, passengers may enjoy a selection of beer and wines available for purchase with an appetizer beginning at 3:00 p.m.
The whistle on the YOSEMITE JAZZ TRAIN will blow at the top of the hour and "All aboard!" for a magical 25-minute long guided excursion to the intimate Lewis Creek Amphitheater.
Enjoy the rustic feeling in an open air Logger or Train car as we travel on the original 3ft narrow gauge railroad tracks and learn about the amazing history on a narrated tour by our conductor as we wind our way down to the performance venue.
An Intimate Performance at the Lewis Creek Amphiteater
Experience an intimate performance by our featured headline artists in the Sierra National Forest
Social distancing seating is provided at the Lewis Creek Amphitheater for our 2022 Season. Guests are welcome to bring a blanket or cushion for added comfort. Photographs and smart phone videos are encouraged from your selected seat.
After the Performance
At the conclusion of the concert the engineer's whistle of the
YOSEMITE JAZZ TRAIN
will blow and all passengers are asked to be re-board for our 6:00 p.m. arrival back at
The Sugar Pine Railroad Train Station
A limited number of tickets are available for these three-hour long events that begin at 3 p.m.
The Yosemite Mountain Sugar Pine Railroad is located only 10 minutes from the southern entrance of Yosemite National Park, off Highway 41.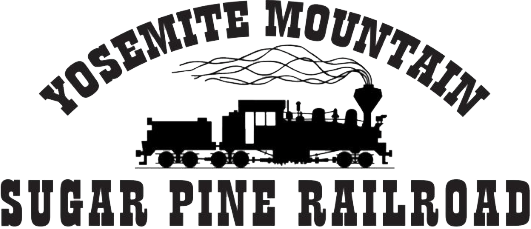 The Yosemite Mountain Sugar Pine Railroad is located on Highway 41 in Fish Camp, California. From Fresno, drive north on Highway 41. You'll drive through the communities of Coarsegold and Oakhurst, where you can stop for coffee, food, and shopping.
Nearest Airport: Fresno International (FAT)
From the airport, drive south on Peach Avenue and enter Highway 180 East. Take 180 East to Highway 41 North to Yosemite. We are approximately 60 miles north of Fresno and 19 miles north of Oakhurst.