Smooth Jazz Artist Directory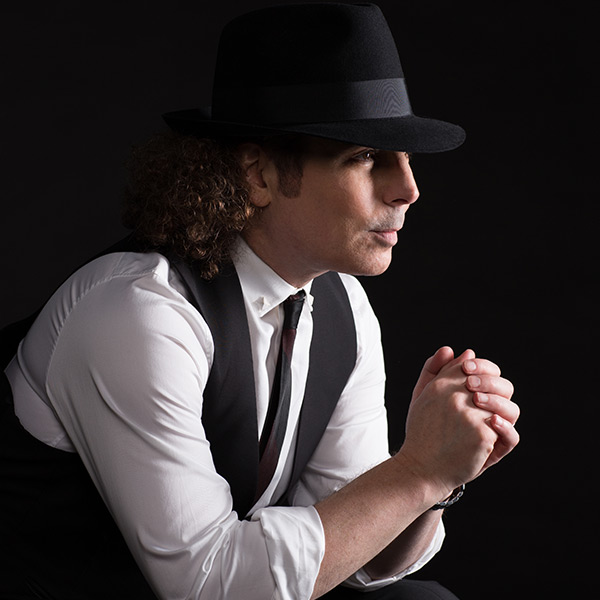 Boney James
Four-time GRAMMY nominee and multi-platinum selling sax-man Boney James continues his artistic evolution with the dynamic futuresoul. Fusing his love for vintage soul music with his mastery of modern production, Boney has created another genre-bending work following on the heels of his 2014 GRAMMY-nominated album The Beat.

"The forms I'm working with are rooted in my early influences," says James, dropping names like King Curtis, the Stylistics and Earth, Wind & Fire. "But recently I've been listening to contemporary artists like Tinashé, Sam Smith and Ellie Goulding, and I'm inspired by the sound of their recordings. The production is so cool and evocative. As I started the new record, I was in my backyard studio messing around with this "gearhead" stuff I've collected. Ideas started flowing and it sounded like modern soul music to me. I thought to myself, 'What is this?'… And then it hit me: 'futuresoul.'"

His 15th CD, futuresoul contains 10 original songs produced and written or co-written by James. Released by Concord Records May 4, 2015, futuresoul features vocalist and Mint Condition frontman Stokley on "Either Way," a collaboration enabled by Twitter. Says James, "Like my recent duet with Raheem DeVaughn, I was able to meet Stokley on Twitter and send him the music for this track. He wrote the brilliant lyric and sent me a finished vocal all via email!" (International release dates may vary)

Also featured is rising-star trumpet player Marquis Hill (2014 winner of the prestigious Thelonious Monk International Trumpet Competition) on the plaintive "Far From Home."

Other notable collabs on the record are title-cut "futuresoul," co-written and co-produced by neo-soul mainstay Dwele, and "Drumline" and "Watchu Gon' Do About It?" with co-writer/co-producer Jairus Mozee (Anthony Hamilton, Robin Thicke).

futuresoul is the follow-up to The Beat (2013), nominated for the GRAMMY for Best Pop Instrumental Album, which prompted The New York Times to praise "The relaxed charisma of Mr. James' tone…"

"Tone, or the 'sound' of my horn, is really crucial to me," says James. "I practice my saxophone in my backyard studio every day when I'm not on the road. I'm still dedicated to trying to be a better player. I spend much of my time with a keyboard next to me and a computer behind me," he continues. "So when I get a creative idea, I'll reach over to the keyboard and pick out a few notes or record myself singing a melody. I start gathering pieces. Then I'll build on them and gradually they'll turn into songs. I get more and more excited and start spending 14-hour days out there. Before I know it, I've made an album. It's amazing how it happens – like a ball rolling down a hill, it develops its own momentum."

Of course this process would not be possible if James weren't so skilled with the production technology – he says he views digital production as an instrument in itself. He almost certainly could not have imagined such a thing when, at age eight, he picked up his first instrument: the clarinet. "I really wanted to play the trumpet, but when we went to the local music store, all they had were clarinets," he explains. "I had to have something that day, so I took one home. The saxophone came up two years later because there were so many clarinet players in the band. My teacher kind of leaned on me to switch," James laughs. "It was fate."

The 'analog' tone of the sax combined with the 'digital' sounds of modern production contribute to the sonic tension that fuels futuresoul.

Boney says, "The track 'Vinyl' really embodies the blending of retro and modern," as it represents the first time he has sampled a classic record. "What you hear in the chorus," he notes, "is a 'filtered' piece of the Stylistics song 'People Make the World Go Round.'"

Born in Lowell, Mass. and raised in New Rochelle, NY, Boney became seriously interested in music in the mid '70s, a very vibrant and freewheeling period for popular music. "You could hear different genres all over the radio. Contemporary jazz was everywhere – people like Grover Washington Jr., Herbie Hancock and George Benson were stars," he marvels. "Artists like Stevie Wonder and Earth, Wind & Fire were incorporating jazz into what they were doing, and the jazz guys were mixing R&B into their sound. It was a great time to be a young musician."

By 13, James – born James Oppenheim and nicknamed "Boney" in his mid-20's when a meager touring per diem saw him growing thinner – was jamming in basements and garages. One summer during college, he found himself sitting in with some friends at a club. "Playing in a real club, with the energy of a real audience was such a fantastic rush," he remembers. "That was the spark for my decision to become a professional musician."

Following early pro gigs, (including sideman stints with Morris Day, the Isley Brothers, Randy Crawford and Teena Marie) James released his debut album as a leader, Trust, in 1992.

Over the following 23 years James has racked up sales of more than 3 million records, four RIAA gold albums, four GRAMMY nominations, a Soul Train Award, nominations for two NAACP Image Awards and 10 CD's atop Billboard's Contemporary Jazz Albums chart. In 2009 Billboard magazine named him the #3 Contemporary Jazz Artist Of The Decade (trailing just Kenny G and Norah Jones).

What's in the future for futuresoul? Already making inroads at radio with the funky "Drumline" and the sultry "Either Way," Boney will hit the road mid 2015 and continue touring throughout 2016.

James says, "When people ask me what category my music falls under, I always say, 'It's Boney James music'."

Known for blurring the lines between genres, with futuresoul, Boney is doing the same between eras.

Let's just call it "retro music for a modern age."